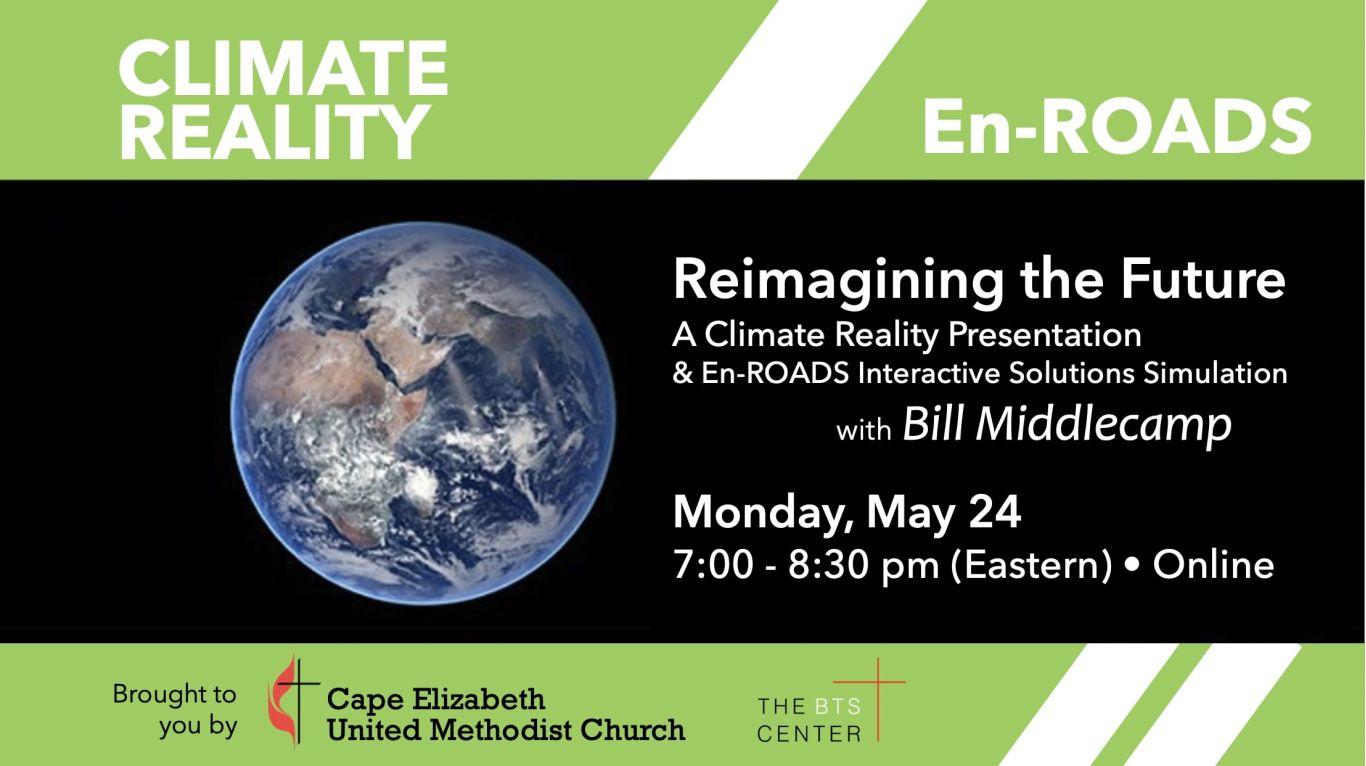 Monday, May 24, 2021
7:00 – 8:30pm (Eastern) • via Zoom
This event will include a Climate Reality Presentation showing the environmental-destruction impacts we are experiencing today, how we got to this point, and what the future may hold. Following that, participants will use En-ROADS to imagine together what our future could be. En-ROADS is a "choose your ending" simulation that uses some of the best available science to compute and present the results of choices in energy, food production, land-use and consumer behavior that society can make today.